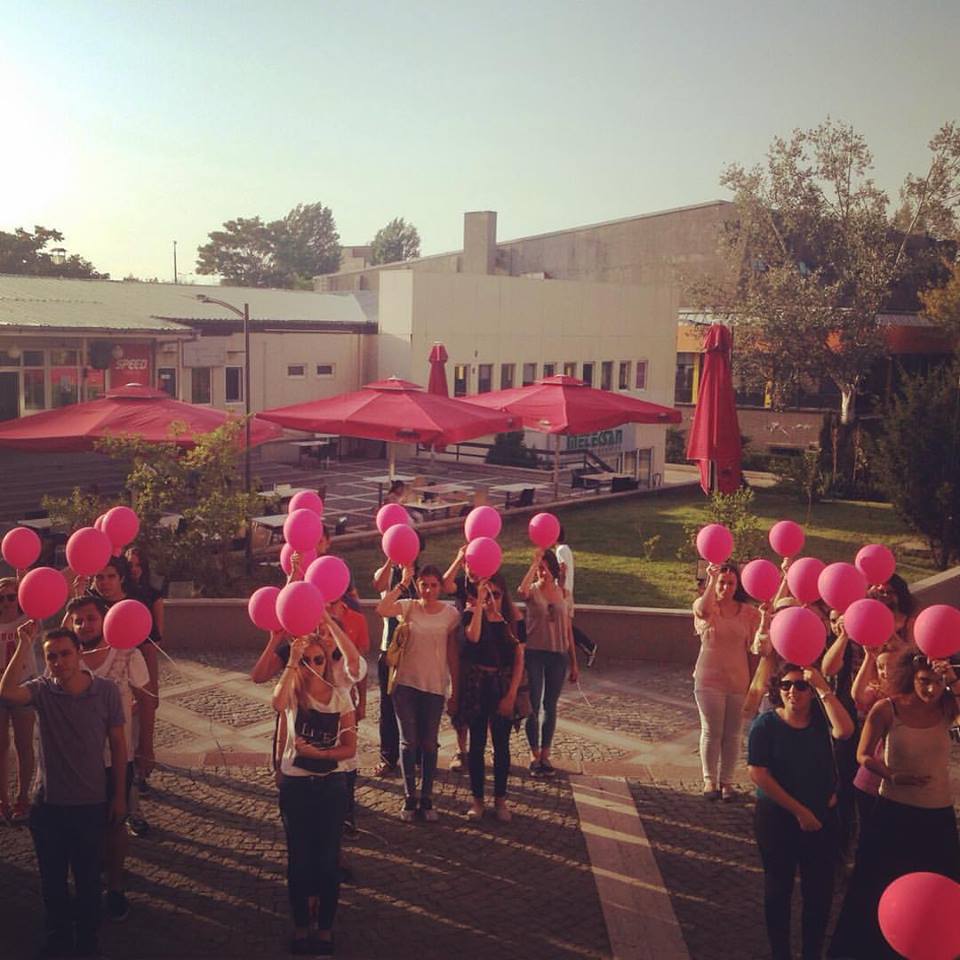 Bilkent Üniversitesi İletişim ve Tasarım Bölümü tarafından 16 – 19 Eylül 2015 tarihleri arasında düzenlenen Bilkent Media Future Initiative (BMFI) etkinliğinin Teaser çekimleri için sana ihtiyacımız var!
Sen de gökyüzüne bir balon bırakarak videoda yer almak istersen 12 Eylül Cumartesi günü saat 16:00'da Speed Cafe'nin önünde bizimle buluş.
Etkinliğimiz süresince Sanatsal Etkinlikler Topluluğu ve Bilkent Medya üyeleri de sizlerle tanışmak için orada olacak.
Çekimimize vakit ayırabilen tüm arkadaşlarımız için etkinliğinin hemen sonunda kokteylimiz gerçekleşecektir.
Etkinliğimizde Bilkent Medya Klübü tarafından katılımcılara GE 250 için 20 puan yüklenecektir.
Görüşmek üzere!

Bilkent Media Future Initiative
www.bmfi.bilkent.edu.tr
Bilkent İletişim ve Tasarım Bölümü
http://comd.bilkent.edu.tr/
Bilkent SET
https://twitter.com/bilkentset
Bilkent Medya
http://facebook.com/bilkentmedia
[ English Description ]
We need you for the Teaser Production of Bilkent Media Future Initiative (BMFI) event which will be hosted by Communication and Design Department between 16th and 20th of September 2015 !
If you want to took part in our video while releasing balloons, meet us in front of Speed Cafe on Saturday the 12th at 4pm.
During the event, student groups of Sanatsal Etkinlikler Topluluğu (SET) and Bilkent Media will welcome you.
We also have a cocktail after the shooting session for the ones who have time to participate this event.
The Bilkent Media Club will give 20 points of GE250 to the participants.
See you there !
Bilkent Media Future Initiative
www.bmfi.bilkent.edu.tr
Bilkent Communication and Design Department
http://comd.bilkent.edu.tr/
Bilkent Sanatsal Etkinlikler Topluluğu (SET)
https://twitter.com/bilkentset
Bilkent Media Society
http://facebook.com/bilkentmedia